Pallet Strapping Machines for Glass, Cans, & PET
Introduction
One of the greatest challenges when sealing, packaging and palletizing glass, cans or PET products is sorting them in a way that keeps the items stable while avoiding damage to the product.
Itipack's strapping machines provide high-quality technology that applies the right amount of compression, accuracy, and consistency to ensure your products are strapped to the highest standards.
Depending on your volume and specific industrial requirements, Itipack offers several different options designed specifically for glass, can and PET products.
Different Types of Strapping Products
Glass
Itipack recognizes that not all glass products are identical and requires specific customizations tailored to your business. You need the best-quality packing machines and tools to help increase productivity while ensuring your products arrive in a timely manner and in the same condition they were shipped in.
Securing transportation of your glass products is an important factor, and Itipack's engineers work with you directly to design a strapping machine fit for your needs. Here are some features of Itipacks glass product strapping machines to ensure your business runs smoothly.
Strapping heads - the strapping head is the heart of your machine and is designed for automatic, heavy-duty strapping applications. You have the option to choose from single or dual-headed options. This can be installed at your fully automatic strapping system's top, side, or horizontal plane.
Compression - Itipack offers fully-selectable top compression, which is an important part of your strapping machine. By being able to select your strapping compression, you will save time and money while also reducing product damage which can naturally happen during transit.
Structure - Itipacks machines come with two-column or four-column options designed to fit your needs.
Conveyors - Itipacks glass product strapping machines are available with an optional turn table that are fully complete with strap voids.
Can
As proven experts in the strapping machine industry, Itipack understands that your business needs are unique. That is why Itipack designs and builds strapping machines for your canned goods and are completely customized to suit your packaging needs.
Itipack ensures that your machine is fully equipped with the features to optimize output and productivity at an incomparable rate. Along with strapping head options, and fully-selectable side compression, can strapping machines have the following features -
Machine line - Itipack's machines offer an optional integration of multiple automatic machines.
Pallets - Fully-customizable bayonets for pallet voids on each side for accuracy and precision.
PET
PET is commonly used for manufacturing products in various industrial sectors like water bottles, sports drinks and an assortment of beverages throughout the industry. According to Onmexus, PET is among those plastics which are an important part of your everyday life.
Itipack understands that each company has unique needs for packing, strapping, transporting and storing their PET goods. That is why their engineers are committed to creating and building the highest quality strapping machines.
Some of the customizable features include strapping heads - single or dual headed, side compression is fully selectable, machine line - may be used together with optional integration technology, and pallets which offer fully-customizable bayonets for pallet voids.
Ideal Solution in The Beverage Industry
Packaging in the beverage industry is crucial for sales and transportation to ensure the goods arrive at their destination without damage. Itipacks solutions are designed for strapping beverages on pallets and are created to use the correct amount of compression to secure your goods for transportation.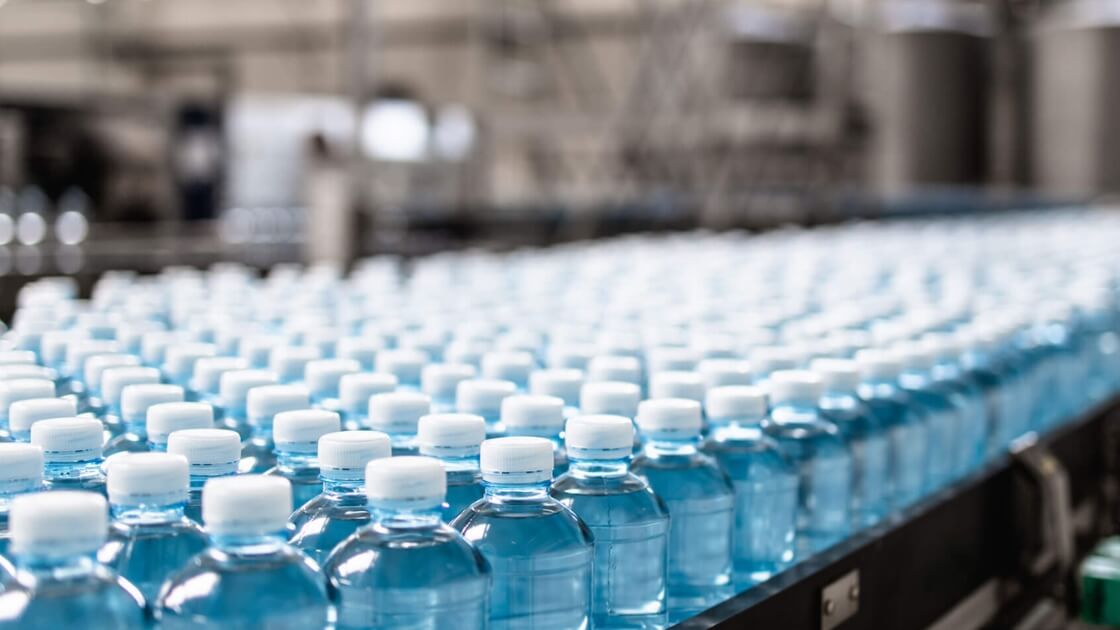 Conclusion
Itipack's machines secure even the heaviest of pallets and only require a few straps to consistently and accurately fit your products into place. This helps reduce material consumption and to minimize your carbon footprint.
Itipacks innovative technology in equipment combined with their trusted engineers will help ensure your tailor-made solutions fit your individual business applications for your glass, can or PET products.
The importance of strapping machines is endless. Each of Itipack's machines is designed to offer reliable and long-lasting durability for whatever your packaging projects may hold. With the right strapping and system application, your business will increase productivity and decrease the time wasted manually packing your products.
Whatever your application, Itipack has a solution for you and your business. Itipack's experienced engineers will work with you to develop a bespoke system that is cost-efficient, reliable, and tailored to your business.
Please get in touch with Itipacks sales associates for further details