Steel And Aluminium Strapping Solutions
If you are looking for a strapping machine for either steel or aluminum coil, you will have a couple of options to choose from: the two most common being ID/Radial and OD/Circumferential. Both of these options use steel banding to secure the coils with either a crimp or weld seal.
Both types of strapping machines can be used to improve your company's overall productivity. These automated machines allow your workers to focus their efforts elsewhere in the company and improve your profit margins by increasing your product readiness.
Steel and Aluminium Coils
Coiled steel or aluminum typically consists of a hollow cylinder with the coiled material wound around it. Steel and aluminum coils are available in various grades, and their strength and durability allow them to withstand a significant amount of abuse and use.
Because steel and aluminum are both malleable and durable, they can easily be machined into coils. Being durable and corrosion-resistant puts these materials in high demand for a number of applications.
Using steel and aluminum coils for strapping offers several benefits, including preparing your products for transport and securing items to prevent damage during shipping.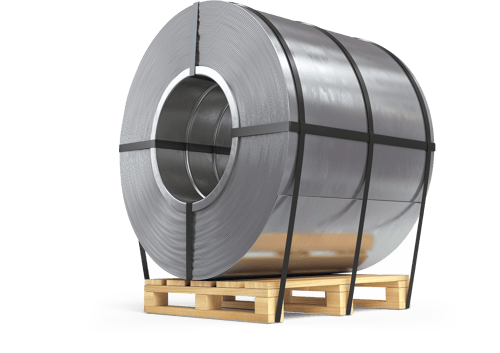 Internal Dimension (ID)/Radial
When using a radial strapping machine, the straps are applied through the eye of the coil. Watch our ID Bander Eye Perpendicular To Travel Overview Video below.
OD/Circumferential
When using a circumferential strapping machine, the straps are applied to the outside diameter of the coils. Both ID & OD strapping machines strap the coils with the axis parallel to the coil direction or perpendicular to the coil direction. With options to have ahead on the side or top so that they are able to strap coils presented in any direction. Watch our OD Bander Eye Perpedicular Overview Video below.
Which type of strapping machine is best?
When it comes to choosing your strapping machine, it really comes down to your workspace and your particular product as to what is best. An Itipack team member can evaluate your needs and make a recommendation for a custom solution.
Contact Itipack today
At Itipack, we pride ourselves on offering custom solutions for both radial and circumferential strapping. To schedule a consultation, contact us today.