Everything You Need to Know About Wood Panel Strapping
Itipack's wood panel strapping machines are mechanical devices known to speed up the process of wrapping wood panels in various shapes and sizes to prevent the panels from separating or causing damage while in transit.
Itipack offers various custom-made tools, machines and materials designed to be tough, reliable, and consistent while providing efficient performance for everyday use.
Panel Features & Benefits
Itipack's strapping machines are completely customized and are designed by their engineers to fit your goals and business needs. Whether your business focuses on timber, plywood, particle board, fibreboard, wood composite panels or any other type of wood, Itipack has a bespoke solution tailored to you. Small, big, and uneven packages will seamlessly enable you to strap your wood panels consistently and efficiently, regardless of size or shape.
Some of the engineered wood panel features are the following:
Edge Protectors: Protect your panels with wood strapping machines supplied with a fully automated edge protector application. This feature is located on the top and bottom to maximize accuracy.
Compression: Itipack's machines come with optional, full-range top compression with the ability to adjust the strength to match your shipping pallets.
Strap Capacity: Our state-of-the-art panel strapping machines can handle more than 1,000 kg of strap material. This increases productivity without having to load strap material into the machine continuously.
Strap Placement: Itipack's wood panel features allow you to place multiple straps at any interval to help speed up efficiency.
Bunks: Includes optional bottom, top, or top and bottom bunks, placed automatically.
Watch a video preview of the wood panel strapping machine below.
The benefits of incorporating a wood panel strapping system are endless. The major selling points are the following:
Keeps Efficiency Consistent

- Itipack's strapping systems are custom-made, meaning a newly incorporated strapping system can resolve inefficiency while still boosting performance in areas you may not be able to handle manually. Additionally, a wood panel strapping system uses much less material over time as it can estimate and cut more accurately and much quicker than the average manual strapping process.


It's Cost Effective

- since strapping systems for wood panels are extremely reliable, you can stretch the lifespan of each individual part, ultimately lowering their lifetime cost.



Safety First

- because your custom-made system will use state-of-the-art sensors and automated technology, this will remove the repetitive, manual motions which tend to increase the likelihood of accidents occurring.



Minimal Errors

- by incorporating a panel wood strapping system into your facility, you will notice fewer concerns when packing and transporting your panels. One of the biggest problems with manual strapping is the panels become loose and more susceptible to damage during transportation.
Robotic Dunnage Options
Itipack realizes that a prefabricated strapping solution is not the right solution for everyone or every company. That is why Itipack offers robotic and custom solutions so that you can always be confident that you will get the right strapping machine to help optimize your business.
By working together, Itipack offers a wide range of cost-effective and flexible robotic solutions for dunnage load/unload specific packaging, and various additional industrial automation needs to be tailored to your business needs.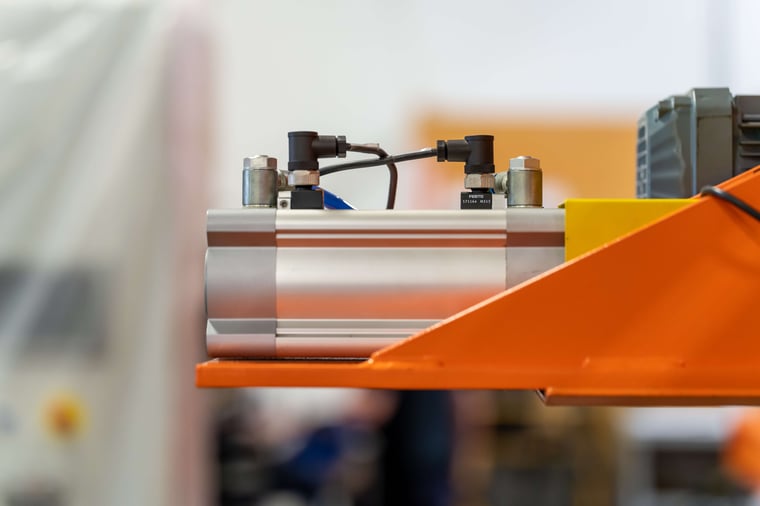 Robotic Dunnage Applicator For Panel Machines
Itipack's newest strapping system comes with a fully automated robotic dunnage system. This allows for greater efficiency and improved safety than ever before. A few of the applicator benefits are:
Fully automated plastic strapping head

Electric top-edge protection

Optional side compression – HMI selectable

ABB robot with three vacuum bars for bunk placement



Unparallelled Features
Adding a custom-made robotic dunnage feature to your strapping system is the most efficient way to increase your output, allowing the operator to reduce the need for hands-on work and ultimately increase the business's productivity. The following features of robotic dunnage are the following:
Products: complete custom end-of-arm tooling. These are sold as standalone units or integrated with a custom strapping machine.
Solution Design: an infeed solution designed to fulfill your specific needs and requirements.
Machine Positioning: programmable maintenance positions with various operating paths and speeds tailored to your needs.
Bunk Holders: fully customizable bunk holders and locations depending on your business requirements.
Itipack's engineers consider many factors when designing a machine for wood panel products. Their skillful team will consult directly with you to fully understand your business requirements and the best possible solution tailored to you.
Watch a video preview of how robotic dunnage works along with the wood strapping system.
If your company works with wood panel products, having the right equipment is critical to your success and optimize your operations. Contact Itipack today to arrange a consultation and learn how their team can help you succeed.